PHOTO: Bunker syndrome from lockdowns has caused people to re-evaluate where they want to live. Picture: NCA NewsWire / Gaye Gerard
Off the back of the Covid-19 disruption Aussie property prices have been going gangbusters, with ABS data showing property prices are up 16.8 per cent for the year ended June 2021.
These statistics come after a wave of predictions during the initial lockdown when property heavyweights were calculating price drops of around 30 per cent.
There's no doubt there has been a heap of activity and interest from property buyers, and sellers taking some serious profits, but many are wondering if prices have risen too far too fast – and what the future might hold for Aussie property.
With the average home price across the country at record levels, the million dollar question really is, where are property prices going from here?
Record low interest rates
In November 2020, the Reserve Bank of Australia (RBA) dropped the cash rate to a record low of 0.1 per cent, and the banks responded by pushing mortgage interest rates below 2 per cent.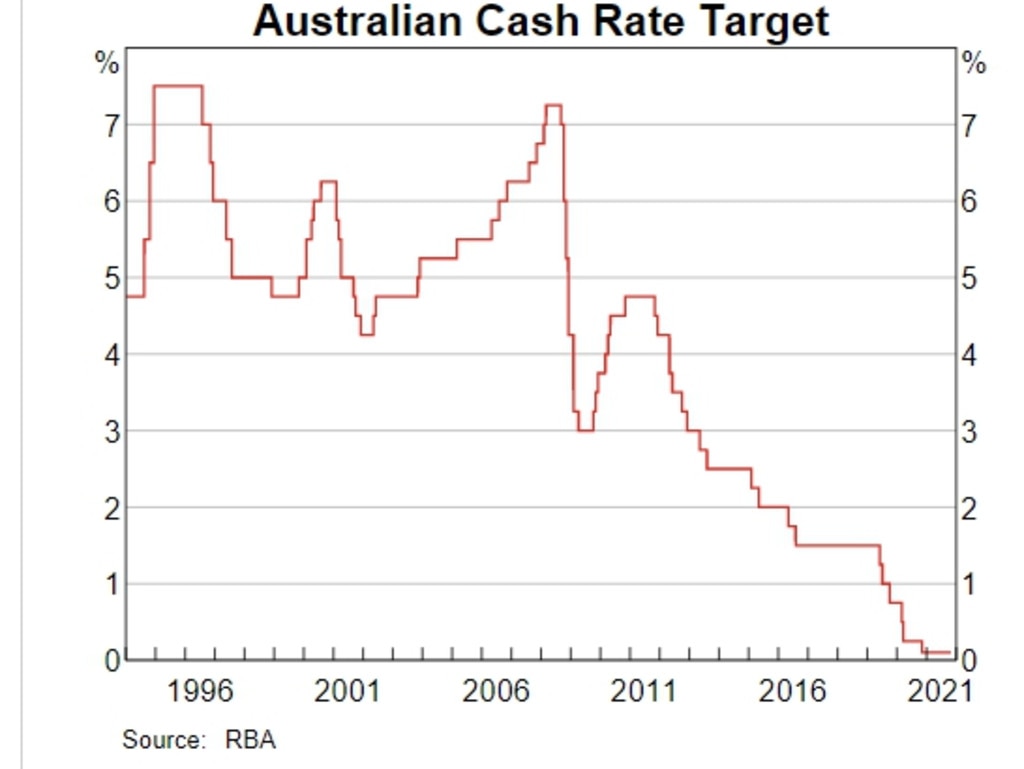 The cash rates has been at record lows which has pushed down mortgage interest rates.
This meant that you could borrow $2 million and need to pay less than $40,000 in annual interest costs, significantly lower than the amount of rent you'd need to pay on an equivalent property.
The impact was felt almost immediately, sparking interest from many property owners who had previously been priced out of the market. And they entered in force, with record mortgage loan growth statistics being seen towards the end of 2020.
While interest rates have been at all time lows, we're now starting to see the RBA and central banks around the world either increasing interest rates or signalling that rate rises aren't far off.
READ MORE VIA NEWS.COM.AU
MOST POPULAR