PHOTO: The Block 2021 cheating scandal
A bitter allegation of cheating against Josh and Luke erupts, as a trail leads to one of the most unlikely suspects.
Hoo boy. The Block producers have been taunting us with a cheating scandal since this season started, but unlike other series, where accusations of cheating were inflated then fizzled into nothing, this is a genuine, game-disrupting piece of actual skulduggery.
This episode begins with Ronnie and Georgia salty that their magnificent room, described by judge Neale Whitaker as "the most beautiful master bedroom I've seen in 11 years of judging on The Block" limped home in fourth place.
Admittedly it was because they'd installed a walk-in robe that Kylie Minogue would struggle to turn around in, but it's left them with a bitter aftertaste.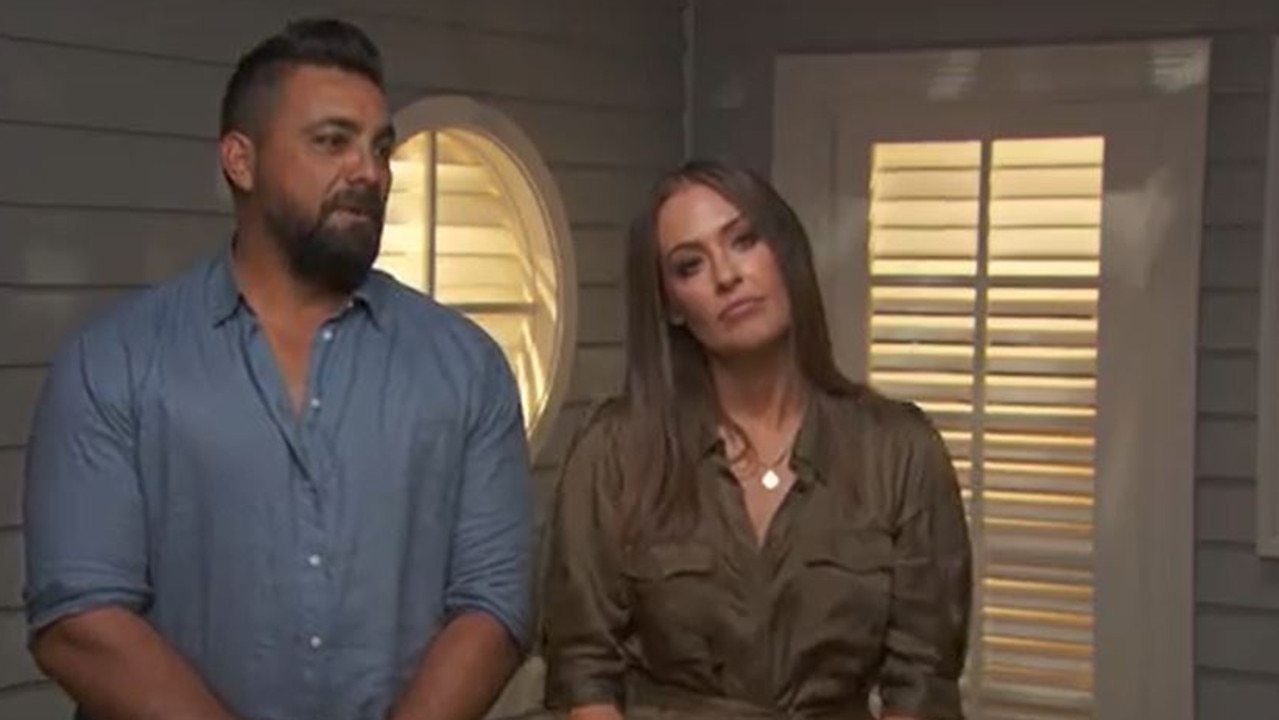 Georgia and Ronnie aren't impressed.
As Georgia warns Ronnie "don't go there" during their post-judging interview, he points the finger at winners Luke and Josh for cheating.
"I don't think. I know," he says. "They know exactly the full schedule of what rooms are coming up and what the challenge days are."
And how do they know this? Their builder Ryan has a photo of the production planning whiteboard on his phone. The whiteboard is housed in Scott Cam's office, and is meant to be off limits to the contestants.
Knowing the schedule is an enormous advantage. It allows contestants to get ahead with ordering materials, drawing up plans, scheduling trades and demolishing.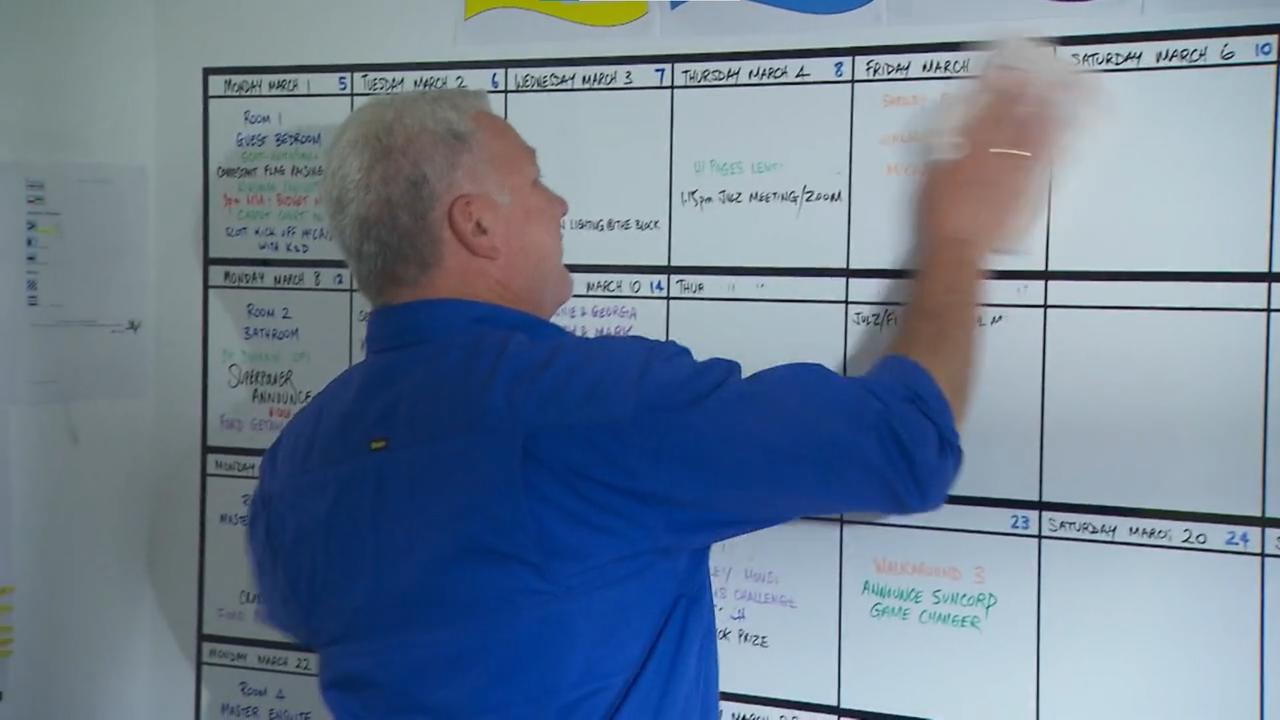 Scott Cam wipes clear the building schedule after he discovers some contestants have a copy of it on their phones. Picture: Channel 9
READ MORE VIA NEWS.COM.AU
MOST POPULAR