PHOTO: Agent's are gearing up for the auctions, which are less than two weeks away. Photo: Channel Nine
Each year The Block contestants sit in anticipation as their properties go to auction, hoping they will attract large enough bids to take them past their all-important reserve price.
But in the lead-up to the auction – particularly the two weeks prior – the agents selling each of the houses are busy gathering interest, organising inspections and narrowing down just who might be the eventual buyers.
We spoke to the agents to see who's keen, and what this year's selling campaigns – in the midst of lockdowns, and inspection restrictions – have been like.
House 1, Harry and Tash, 364 New Street Brighton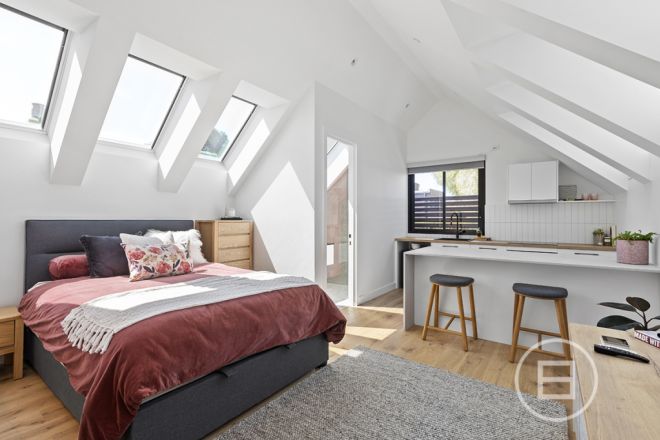 364 New Street, Brighton VIC 3186
On the end, and the only house with a north-facing aspect, Harry and Tash's 1920s-inspired home has attracted a mix of potential buyers, Whitefox Real Estate agent Lana Samuels said.
"We've been inundated," Ms Samuels said. "It's appealing to families, a few investors and even a couple of young couples."
She said some of the family buyers had come from inner-eastern suburbs including Hawthorn and Camberwell, and that many were only interested in Harry and Tash's house, despite the father and daughter team not racking up many points with the judges.
READ MORE VIA DOMAIN