PHOTO: Sydney's prestigious Northern Beaches
Australia's property market has been turbocharged by the Covid-19 pandemic with some suburbs experiencing growth of more than one third of their original price in the past year.
The top performing suburb grew by 37.2 per cent in the 12 months to the end of September, with the median house in that area selling for $2.2 million.
That means homes in that suburb rose by a total of $618,000 in a year, or $51,000 every month.
Property analysis firm CoreLogic released the new data at a live webinar on Thursday with the company's head of research, Tim Lawless, the keynote speaker at the event.
Mr Lawless said that on the whole, "capital cities have underperformed compared to the regions" in the past year.
"Sea change and tree change is driving these regional markets," according to him, which he added was thanks to the working from home trend inspired by lockdowns across the country.
Some of these suburbs' massive growth rates were attributed to either the "lifestyle" or "coastal"appeal in the area.
The top five spots were taken up by the state of NSW, with Sydney's prestigious Northern Beaches taking out the number one ranking.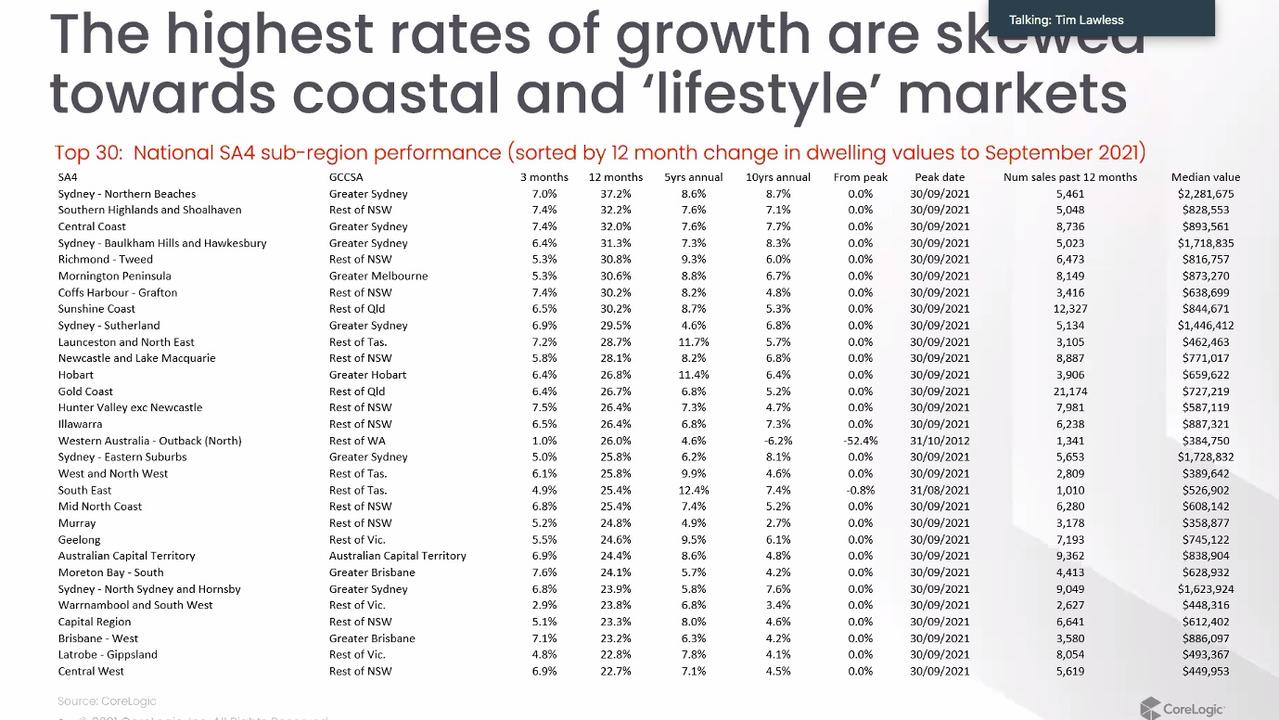 Homeowners in these 30 areas pocketed a lot of cash in the last year. Source: CoreLogic
Behind the Northern Beaches on the leaderboard were three non-capital localities in NSW — the Southern Highlands, the Central Coast and Tweed — as well as one fringe suburb of Sydney, Baulkam Hills.
In total, 16 NSW suburbs made it onto the top 30 spots across Australia, hogging more than half the list.
As well as the ones already mentioned, those areas included Coffs Harbour/Grafton, Sydney's Sutherland Shire, Newcastle, the Hunter Valley, Illawarra, Sydney's eastern suburbs, the mid north coast, Murray, Sydney's north shore, the Capital region and the central west.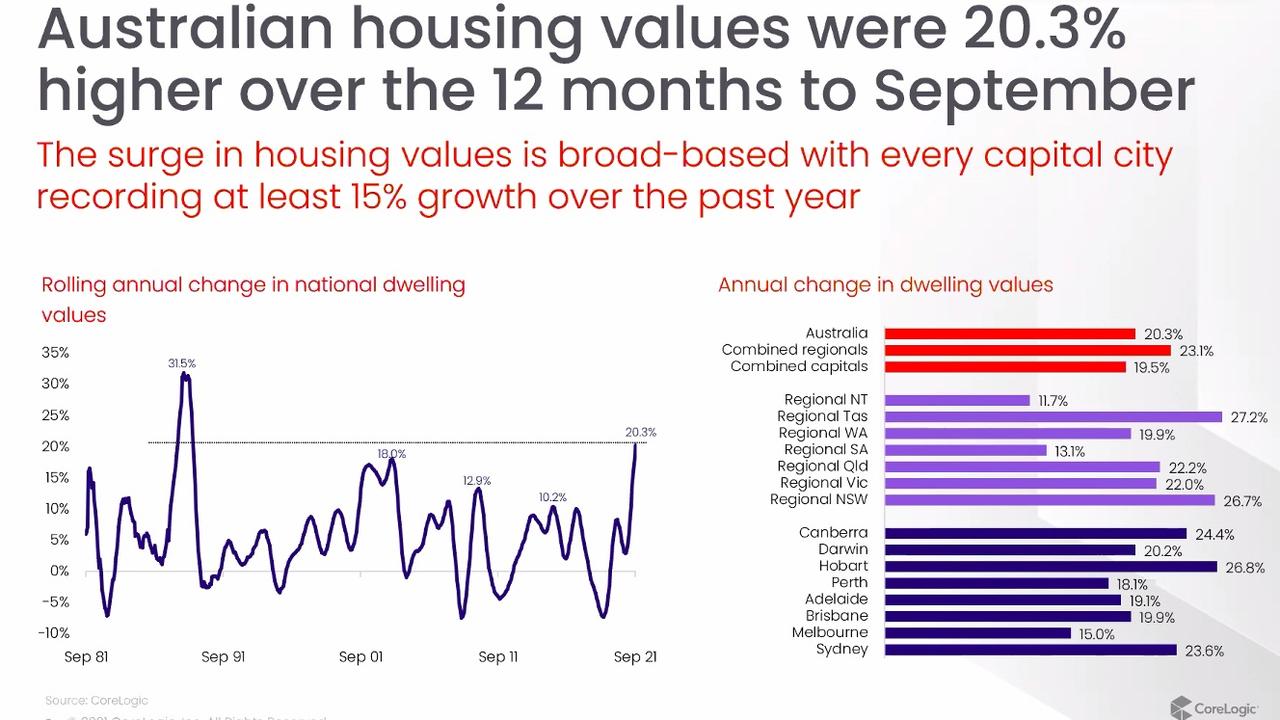 Nationally, houses rose by 20 per cent in value in the past year. Source: CoreLogic
READ MORE VIA NEWS.COM.AU
MOST POPULAR