PHOTO: Experts warn high house prices remaining for the foreseeable future will contribute to Australia's rising inequality. Photograph: Mick Tsikas/AAP
Super-low interest rates will remain for at least another three years, the Reserve Bank has said, increasing the likelihood of a continued surge in house prices exacerbating what one leading thinktank called the division of Australia into a nation of haves and have-nots.
After the central bank kept rates at the historic low of 0.1% at its monthly policy meeting on Tuesday, its governor, Philip Lowe, said the higher inflation needed to see a rise in rates would not return until "2024 at the earliest".
Record low borrowing costs have helped rejuvenate the property market in recent months after prices dropped around 10% at the height of the coronavirus pandemic last year. The research company CoreLogic said on Monday that national average prices rose 2.1% in February, the biggest increase since 2003.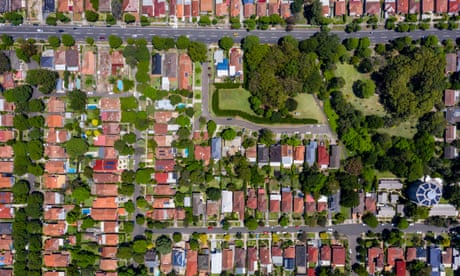 Australian house prices record largest monthly rise in almost two decades
Lowe's post-meeting statement scotched suggestions in some quarters that the RBA might try to raise rates to dampen what real estate experts have called a "frenzy" in the market.
The governor said cheap borrowing costs were necessary to maintain the economic recovery, and suggested that the "sound" lending standards currently in place would guard against the surge in the property market leading to any financial instability.
READ MORE VIA THE GUARDIAN