PHOTO: Adam Docking
A prominent Melbourne real estate agent has been under investigation after it was alleged he took "open for inspection" signs from a rival agency.
Adam Docking was arrested at his Vermont South home in April and a search warrant led Victoria Police to find several A-frame boards.
A Current Affair anonymously obtained footage that appeared to show Mr Docking picking up a rival company's board and putting it in his car.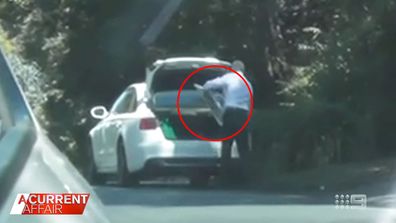 Third-generation real estate agent Cameron Way works for another rival company, Woodards.
Mr Way told A Current Affair he believes Mr Docking had been swept up into a turf war, partly for Mr Docking's efforts in cleaning up the practice of ghost-boarding.
"Adam is a multi-generational real estate agent. He's been in the industry 30-odd years," Mr Way said.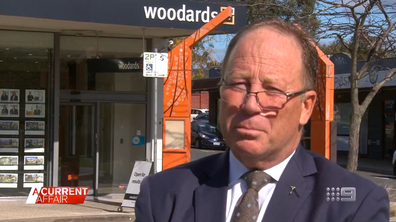 "His ethics are extremely high … I must admit that I felt that he's been set up with this whole thing."
Two types of sandwich-board signs are allowed to be used in real estate: "Open for Inspection" and "Auction Today".
They should only be displayed on the day of the inspection or auction.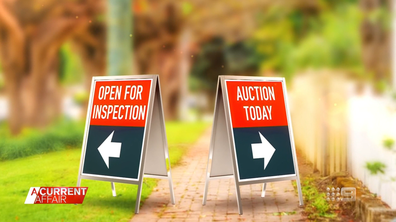 Ghost-boarding is when an agent floods the area with signage to give the impression they are more dominant in the market than they really are.
Mr Way said while the majority of agencies do the right thing, some choose to take advantage.
"While all of us are complying with the law, you have some agents who are choosing not to and it is frustrating and annoying," he said.
At the time of the scandal, Mr Docking was president of Victoria's Real Estate Institute of Victoria, but he has since resigned.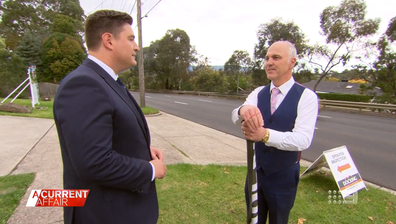 REIV has told A Current Affair they're yet to elect a new president.
A Current Affair understands that at a recent auction run by Mr Docking, a rival agency flooded that street with signs, with claims that the signs were fitted with a GPS.
This information was then given to Victoria Police and that led to Mr Docking's arrest.
But Mr Way said Mr Docking was just acting on the complaint.
"From what I understand, Adam was doing the right thing, collecting up the boards to return them," Mr Way said.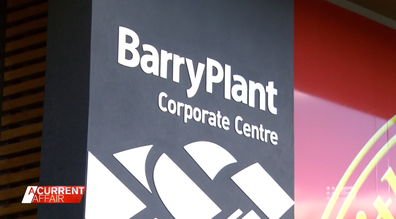 A Current Affair has been told some of the ghost-boarding complaints have been made against Barry Plant's Eastern Group.
Mr Plant denied that his group was involved in ghost-boarding.
He said: "I personally have had a 50-year relationship with the Docking family. I have the greatest admiration for them. Adam is the straightest guy I've ever met in real estate."
When approached by A Current Affair, Mr Docking said he didn't want to comment on the case. Police said no charges have been laid and the investigation will continue.
READ MORE VIA 9NOW