PHOTO: Ray White Group's chairman Brian White
A glimpse into how much the profession has changed is now on offer, all thanks to one brand's determination to preserve the past.
The original shed of Ray White, where the Queenslander first opened his business in 1902, still stands in the Darling Downs town of Crows Nest – albeit in a slightly different spot – not far from where the entrepreneurial young sales agent first set up shop.
But though it's now a treasured piece of real estate for the leaders of the network that grew out of the single-room building, "The Shed" was nearly lost to history.
According to Ray White Group's chairman Brian White, it wasn't until the brand was approaching its centenary in 2002 that they decided to go hunting for this important piece of the past.
"We all knew we had to find the old shed where Ray had begun his business all those years ago. Did it still exist and, if so, where?" Brian White said.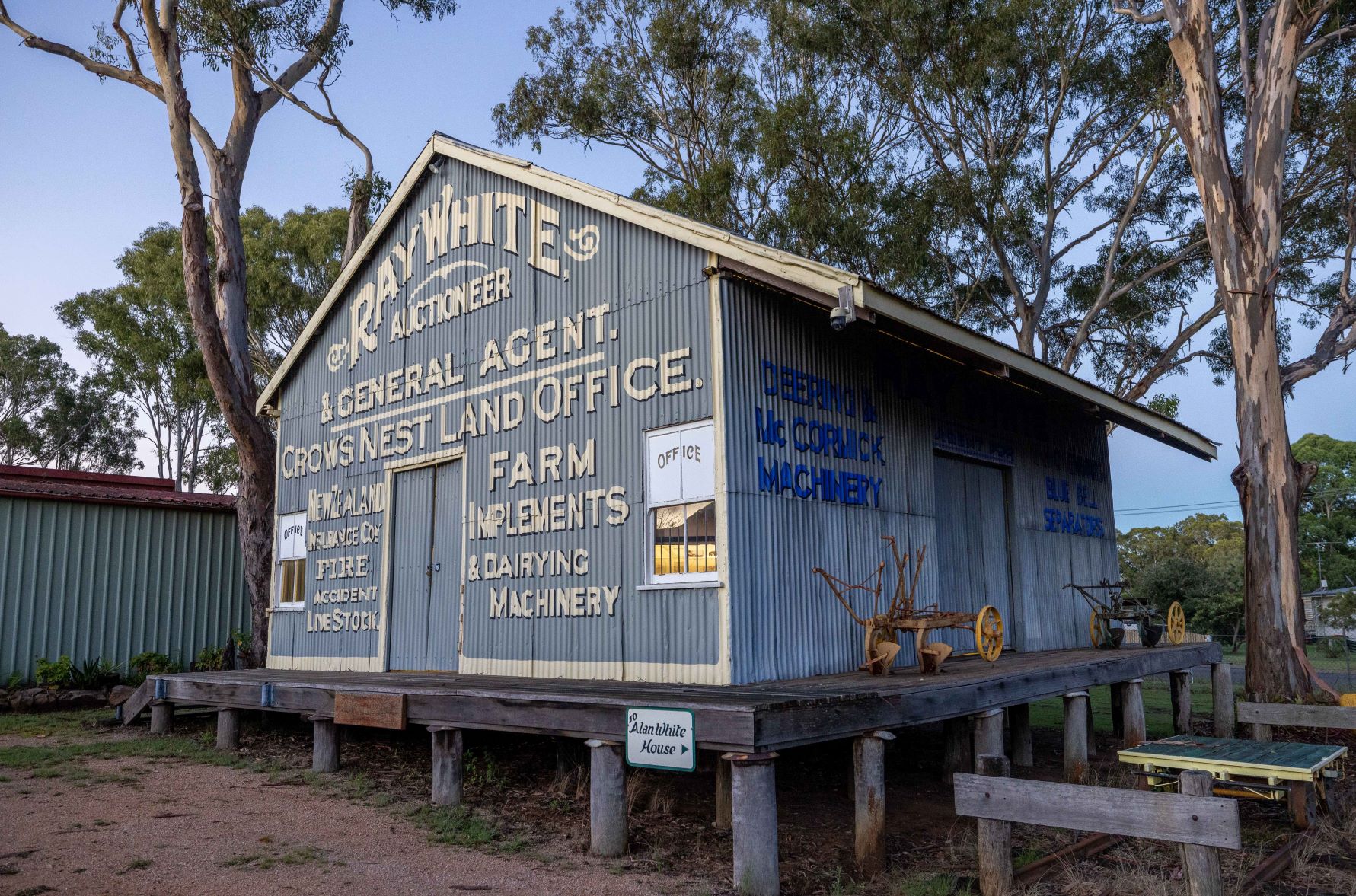 But the building was long gone. Originally situated alongside the railway line to Crows Nest, it had been moved along with other structures when the tracks were taken up many years ago.
"So a marketing campaign to see whether The Shed still existed commenced in all the local papers. To our great delight, a call came in saying, 'I think I might have your shed. I can see, in a very faded format, your grandfather's name on the feed barn we have located on the bottom of our property. It might actually be the shed you are looking for'," Brian White said.
Indeed it was. "One of the greatest memories of that time was a recording of my father, Alan White, revisiting the shed he had last seen as a six-year-old when he visited his father's office," Brian White recalled.
That memory of the building during its glory days proved to be instrumental for the group, as they realised that it could now stand as an important record of what life was like back in 1902.
The family and firm decided to faithfully recreate the building as it would have looked when Ray first set out, and to place it in the safekeeping of a group of local residents who have created a historic village out of the town's remaining original structures.
Anyone keen to get a glimpse into the past can visit the old Crows Nest site, and Ray White Group is inviting its entire membership to get a taste of that history during an open day at The Shed on 7 August.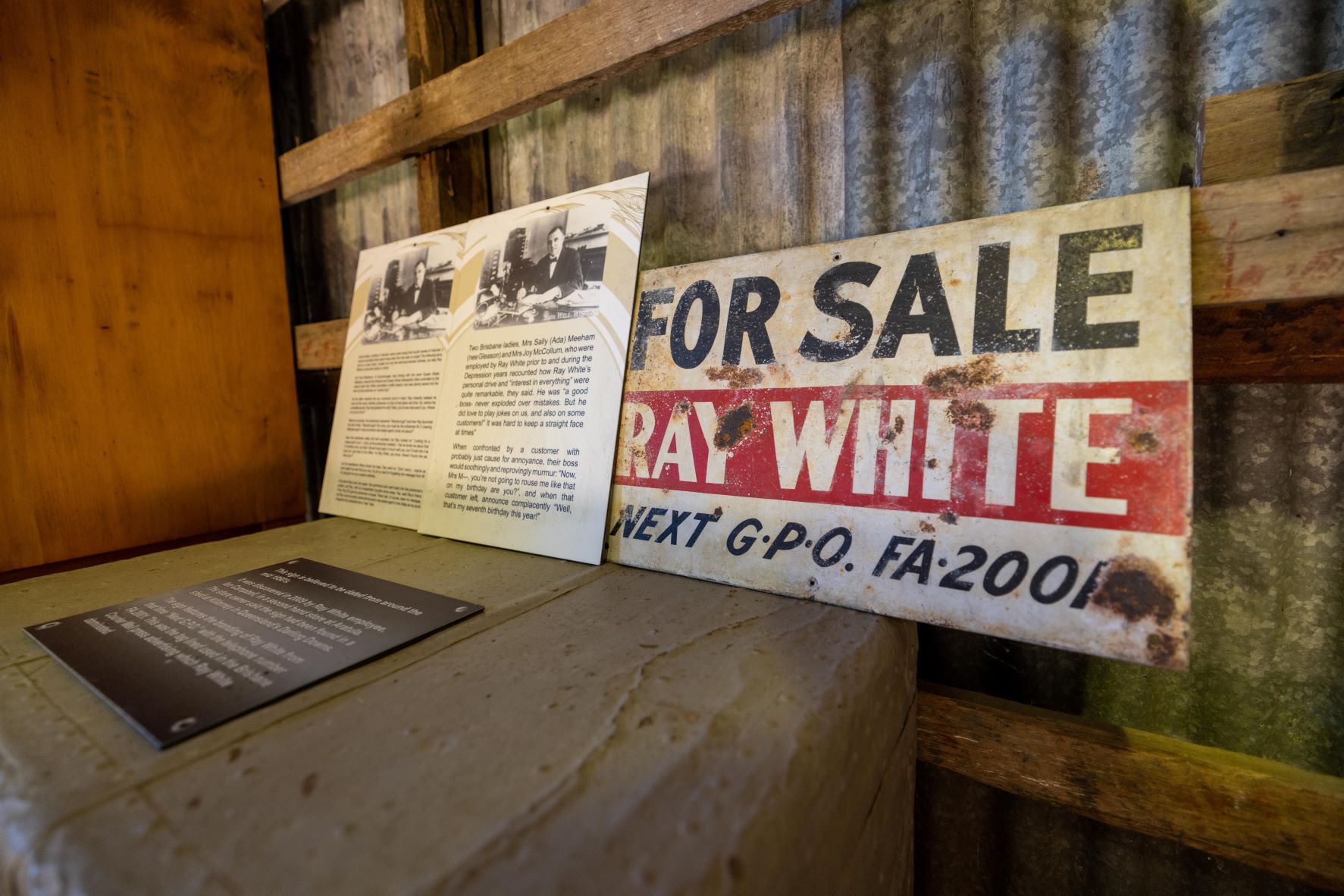 Agents making the pilgrimage might realise how much times have changed. In the early 1900s, in a regional town such as Crows Nest, there wasn't enough property to sustain a salesman looking to make real estate his primary focus. Ray White, while advertising his business as a "land office" in big, bold letters on the building's facade, also sold all manner of goods, including farming equipment and insurance.
As Dan White, Brian White's son and the current managing director explained: "The surrounding areas were dominated by German farmers in 1902 who had a penchant for raising pigs. Ray clearly had an amazing ability to communicate and suddenly he was involved in the sale of all sorts of chattels, including machinery, insurance and, inevitably, real estate.
"He even sold the first Model T Ford in the region! One can only imagine how few homes there were for sale in Crows Nest but Ray persevered."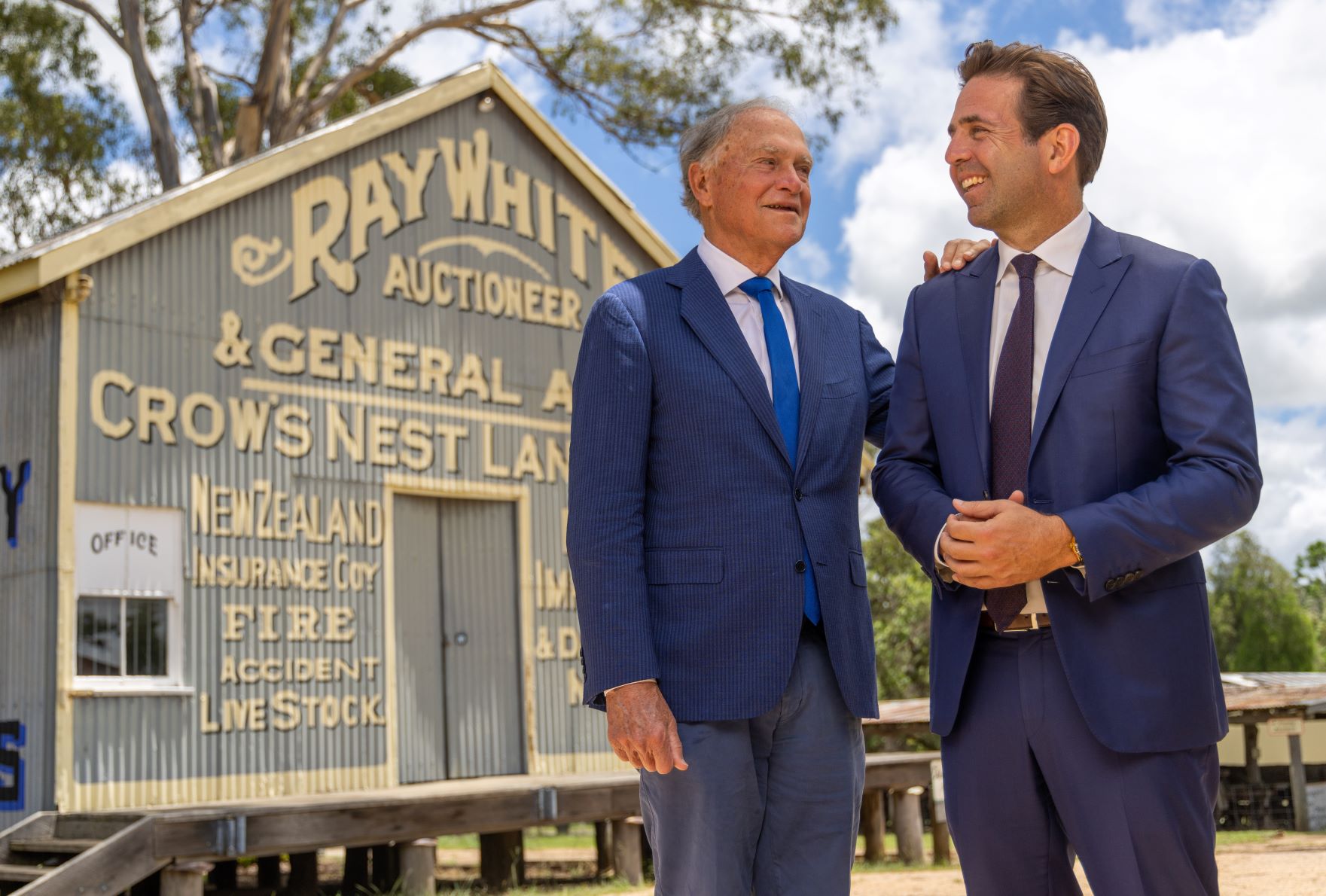 Pulling together the present with the past, the brand's top performers will be able to find their names listed in a big book inside The Shed, where the company pays tribute to those who have reached Elite and Chairman's Elite status. The book sits alongside one of Ray's first "for sale" signs, early documents from the business, and a life-size model of an auctioneer at work.
But while it might strike some that that job has changed significantly since Ray first started out, for Dan White, the building also stands as a reminder of the ways in which the business remains the same.
"Four generations of Whites later, I'm proud to say we're still a family owned and led company … At the heart of our group is a business where family is centre stage and The Shed will remain a highly valued piece of real estate for my family for many years to come," Dan White said.
READ MORE VIA REB