PHOTO: Investors are returning to the property market across Australia. (ABC News: John Gunn)
It's a sunny Saturday morning in suburban Sydney and a nervous group of would-be buyers and onlookers watch as the price of a five bedroom brick house climbs higher and higher.
Key points:
Investors return to the property market after laying low during the global pandemic
Banks cut investor rates to attract landlords
Regulators are not expected to act anytime soon to cool the housing market
Half of the eight registered bidders are investors.
But in the end it's owner-occupier Simon Isaacs who places the winning bid. A cool $1.5 million, about $300,000 over the reserve.
How does Mr Isaacs feel? "Really good, because in my head I thought 'we are not going to get it,'" he said.
He was worried about being outbid by an investor.
"You hear people ask 'how much could I rent this out for' and you think 'wow, we are a family and there is someone wanting to buy it to rent it out,'" he said.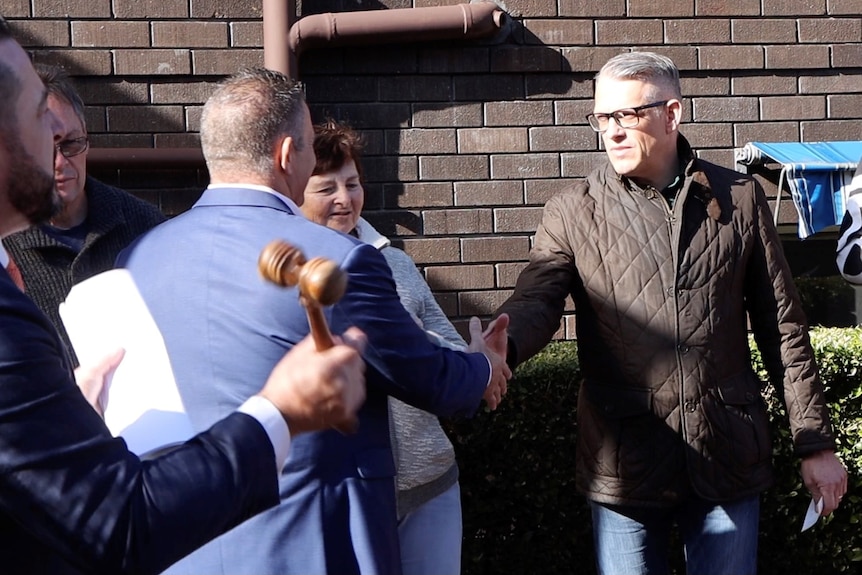 Real estate agent at Ray White Sutherland Shire, Adam Crawley, said landlords are trickling back into the market and pushing up property prices as a result.
"Obviously they see the growth in house prices as a good way to build wealth," he said.
READ MORE ABC