PHOTO: Demolition work beginning on one of the homes.
It was a street of dream homes – now they're being demolished leaving homeowners angry, out of pocket and pointing fingers.
Residents who spent all they had on property in a new build suburb on the Gold Coast say they are living in a nightmare after their dream homes began to shift and crumble around them and sewerage lines started leaking human waste into gardens.
One resident said the area was a shoddily built "ticking time bomb" and scores of homes would now have to be demolished.
Just weeks ago, cranes began tearing down the first home on Greenvale Crescent. There are fears all the houses on the street will meet the same fate.
Homeowners have laid the blame on the local council and the developer Stockland and claimed the $11 billion Australian firm built the houses without adequate drainage which led them to falter when heavy rain hit in March.
The residents have said they just want to sell up and move on with their lives but are being "screwed" by Stockland. While it has agreed to buy back properties, residents have accused the company of not giving them a fair price for their doomed homes.
One said they were being offered a quarter of a million dollars less than what they were entitled to.
But Stockland has said the drama was caused by factors outside of its control including a landslip. It has refuted claims it built the suburb on the cheap and told news.com.au it had been "working closely" with residents and had "agreed to high end market valuations" of the affected homes.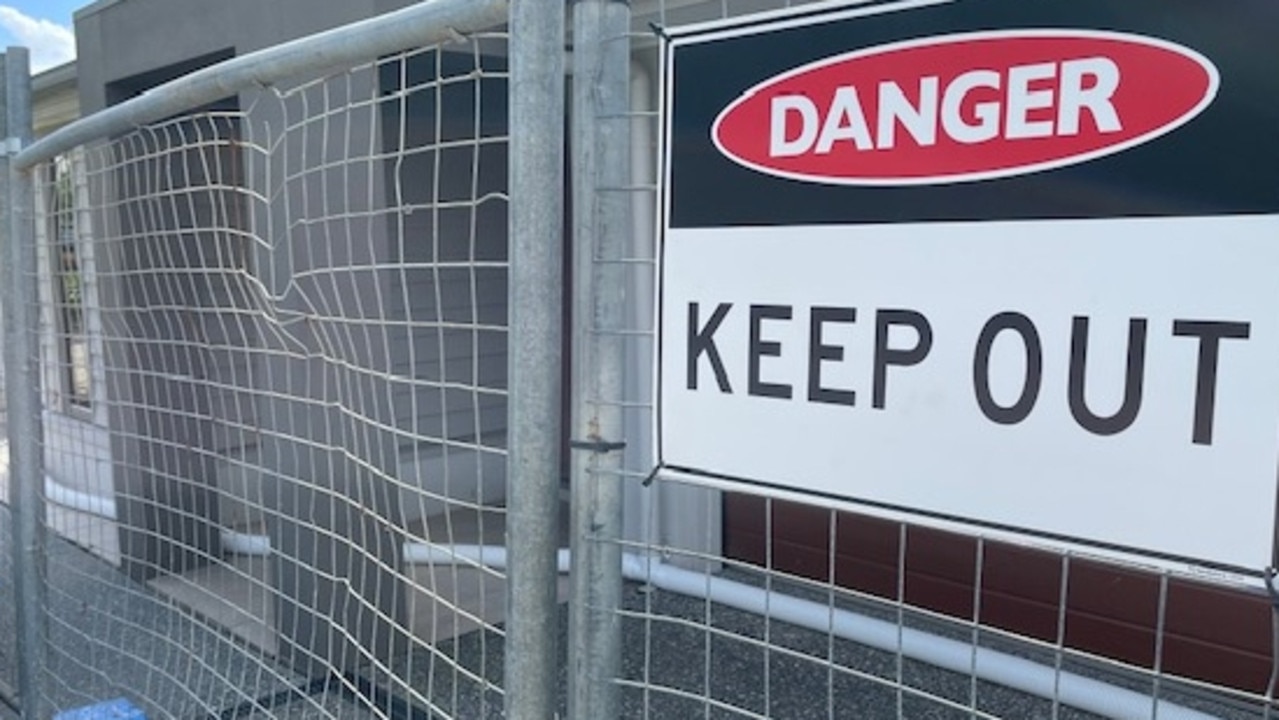 Fencing and signage at a Riverstone Crossing home on the Gold Coast evacuated after a landslip.
At the same time, the local council is demanding some homeowners demolish parts of their damaged properties or risk being fined more than $600,000. Yet residents have said it is the council's negligence in allowing the inadequate development to go ahead that has caused all the problems.
A resident of the Riverstone Crossing estate in Maudsland, 22kms inland of Surfers Paradise, told news.com.au they were living in Australia's worst new build suburb.
READ MORE VIA NEWS.COM.AU
MOST POPULAR