PHOTO: A luxury five-bedroom home in Queenstown's exclusive Wyuna Preserve. Ray White
A luxury Queenstown mansion once marketed as New Zealand's "most expensive house" has just sold for $17 million – half what its owners were seeking four years ago.
But local Ray White agent Bas Smith says the Queenstown housing market has remained strong despite predictions of a crash during Covid-19 lockdowns as tourism dried up.
He told OneRoof it had been "extraordinary" at the upper end of the market in scenic South Island town with some of the top sales nationally all year – driven by Australians, Aucklanders and the occasional Singaporean.
"There's been a higher volume of high-end sales in Queenstown," he said.
"It's from people taking equity out of the Auckland property market and shifting it to Queenstown, as well as educated Australian buyers who can read the tea-leaves a little bit and know what's going on globally. A lot of the eastern seaboard Australians who aren't able to travel to their European homes are focusing on Queenstown now because they are able to buy residential."
The mansions come with views of snow-capped mountains and often helipads so their wealthy owners can fly in.
Mr Smith said he recently sold two luxury Glenorchy properties, including one for $NZ17.5 million ($16.9 million).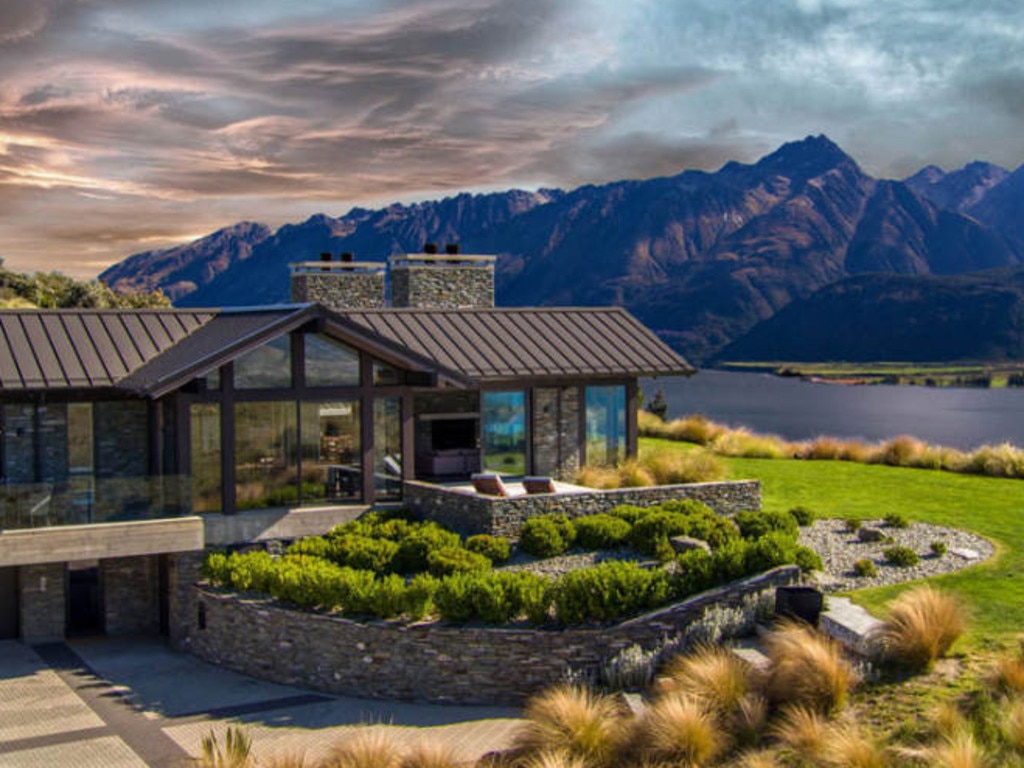 A luxury five-bedroom home in Queenstown's exclusive Wyuna Preserve fetched $NZ17.5 million. Picture: Supplied
Part of the exclusive Wyuna Preserve, the property – a 754-square-metre residence on 6.69 hectares with shared ownership of an additional 89 hectares and exclusive access to 9km of hiking trails – had been listed four years ago with a record price tag of $NZ33 million ($31.8 million).
"It's an incredible property," he said. "It was marketed several years ago as the most expensive house in New Zealand."
READ MORE VIA NEWS.COM.AU
MOST POPULAR