PHOTO: Loan approvals
Mortgage broker Mohit Lal Pradhan lost a good deal for his clients last month after major bank ANZ took too long to process the loan application.
Two clients, both earning more than $100,000 per year, wanted to buy a $500,000 house in Tarneit, a western suburb of Melbourne.
"It was a straightforward application," Lal Pradhan says. "But they did not pick up the file in time. It was a terrible experience for everyone."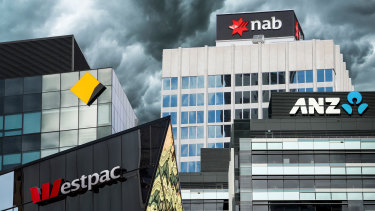 An ANZ spokesman says it has "worked really hard" to improve its systems and has processes in place to escalate urgent applications. It has also assigned more staff to speed up processing but brokers say Lal Pradhan's experience with his clients is not a one-off.
There is currently a perfect storm for mortgage growth. Loans have never been cheaper, open banking for the major banks started in July, and the government has signalled it will axe responsible lending laws next year.
However, the big four still can't seem to meet the challenge and mortgage brokers are increasingly turning to smaller lenders such as ING and Bankwest that Home Loan Experts chief executive Alan Hemmings says reliably approve loans within 48 hours.
"Recently we have learned to only use banks that are fast when it needs to be," Hemmings says.
An unintended consequence of the banking royal commission is the big banks became trigger shy when approving loans, Hemmings says. "They're still doing forensic examinations of living expenses," he says, often manually scraping through bank statements line by line.
Westpac and NAB both acknowledged they needed to lift their game in this area while reporting major full-year profit falls this week. Westpac chief executive Peter King told The Age and The Sydney Morning Herald the "time to yes" was simply too slow, as it reported mortgage lending had fallen by 2 per cent over the year.
"The pendulum has swung too far the other way," he said of its reluctance to approve loans.
READ MORE VIA SMH
MOST POPULAR