PHOTO: Karen Pirie – Superwoman of real estate
When a "superwoman of real estate" joined Amir Prestige's blue-chip Gold Coast agency, she had "very little profile in the industry and no known high-end sales", the luxury realtor has told a court in a dispute over lost clients.
Prestige property realtor Amir Mian has launched legal action against one of his ex-agents, Karen Piri
Karen Pirie (now with Harcourts) has a reputation as an absolute professional within the industry. Having in excess of 16 years experience, Karen is seen as an expert in her field with an innate understanding of the Gold Coast real estate market. Karen has successfully negotiated and marketed over $248,000,000 in property, from project (off-the-plans), development site amalgamations, beachfront mansions and penthouses. Karen prides herself with her integrity and her approach of "What you see is what you get!" A former top athlete in New Zealand, Karen has continued that 'winning' success by setting multiple record sales, winning awards and recognitions. Accustomed to working outside her comfort zone, translates into Karen's determination for helping her clients to win being paramount, securing the most valuable intel, creating the most effective marketing, utilising her extensive database and negotiating the best deals for her clients, whatever the price point.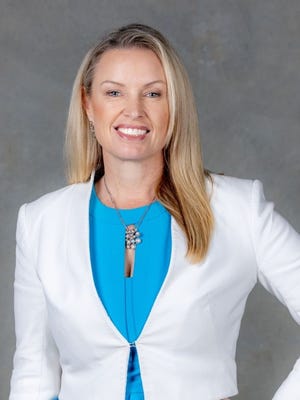 Karen Pirie (now with Harcourts)
READ MORE VIA COURIER MAIL
MOST POPULAR IN NEW ZEALAND