PHOTO: Ivanka Trump poses with mother Ivana Trump. FILE
Ivana Trump was an incredibly wealthy woman when she died, and not just because of her multimillion-dollar divorce from Donald.
Ivana Trump, the first wife of former US president Donald Trump, is being remembered not just for her famous name but for her insatiable energy and skills as a businesswoman, which helped her maintain a life of luxury long after the couple's divorce.
She did not come from riches, having been born under communist rule in Czechoslovakia.
By the time Donald met her, however, Ivana had moved to Canada and was working as a successful model. She was also a talented skier.
The pair were married between 1977 and 1992. During that time, spurning the usual life of a New York City socialite, Ivana took on major roles in her husband's business empire, serving as executive vice president of the Trump Organisation and CEO of the Trump Castle casino in New Jersey. She was also heavily involved in the design of Trump Tower in New York City, particularly its interior design.
It has been reported that she worked tens of hours of overtime each week. Her daughter Ivanka once remarked that she had "more energy in her pinky than most people have in their entire body".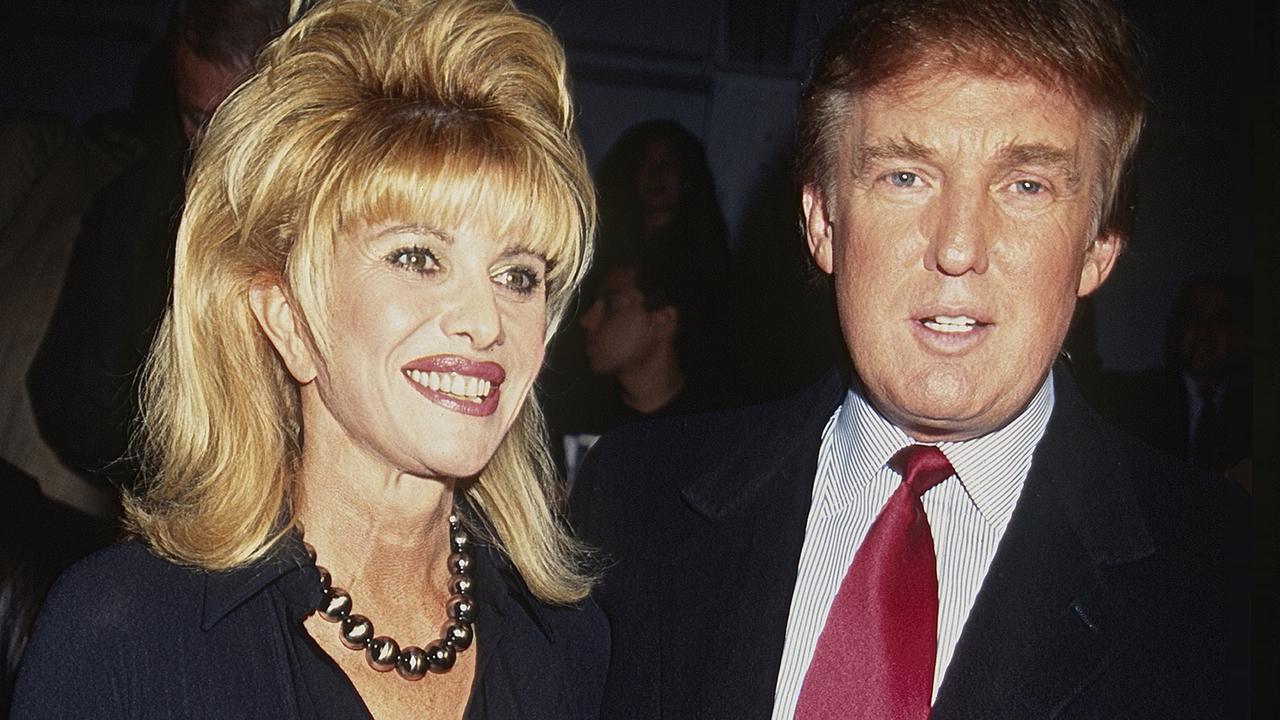 Ivana and Donald at a fashion show together in 1997. Picture: Rose Hartman/Getty Images
When Ivana and Donald eventually divorced amid a media furore over his affair with another model, Marla Maples, she received a settlement of about $US14 million ($21 million), along with a mansion in Connecticut and an apartment in New Jersey's Trump Plaza.
But she didn't sit idle. Ivana used the money to launch a series of business ventures, and by the time she died her net worth had swelled to approximately $US100 million ($148 million), according to Celebrity Net Worth.
Post-divorce, she founded multiple companies, which produced fashion lines, jewellery and various beauty products. In the mid-nineties she started the fragrance and fashion company House of Ivana.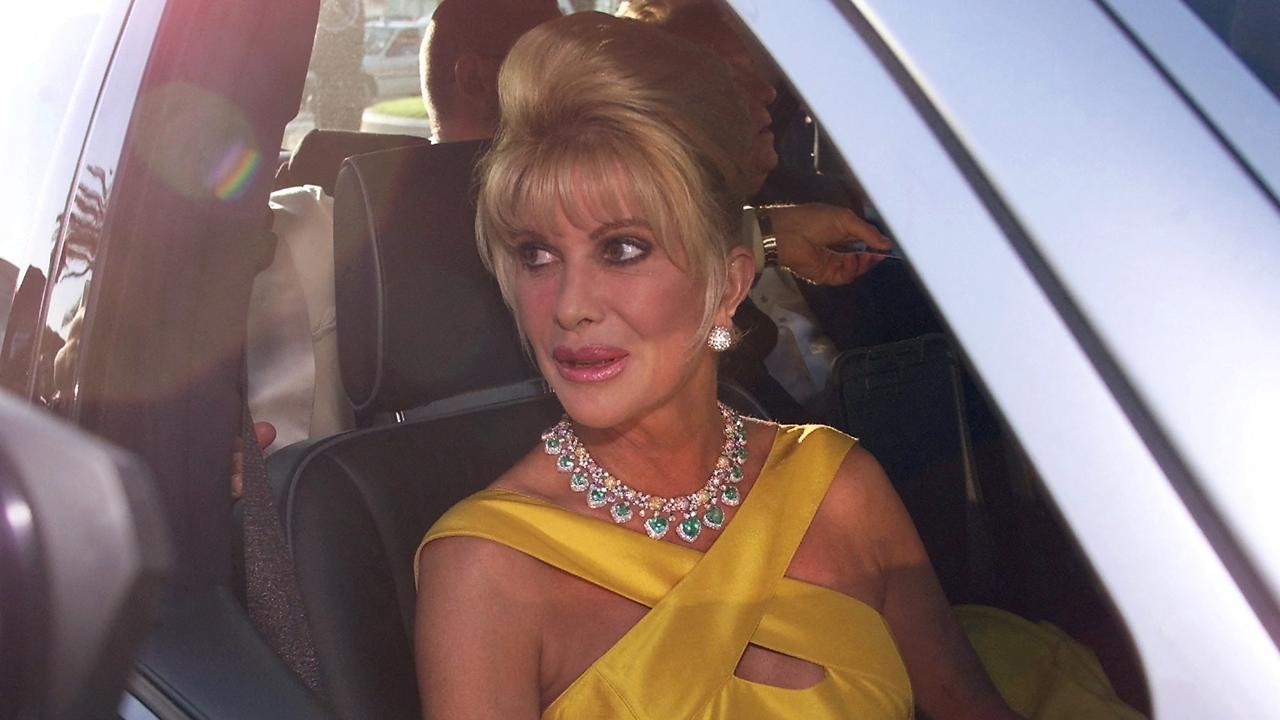 Ivana was successful in her own right, and used the money from her divorce from Donald Trump to build an empire estimated to be worth nearly $150 million before her death. Photo by Jack GUEZ / AFP
Ivana also made money on the global speaking circuit and as an author, writing multiple self-help books, an autobiography, and at one point starting a lifestyle magazine.
And she even made an iconic cameo in the world of acting, appearing in the 1996 film The First Wives Club.
Trump family 'in shock'
Ivana, 73, was reportedly found unconscious and unresponsive at the bottom of a set of stairs in her New York apartment after emergency services responded to a call about a cardiac arrest on Thursday afternoon, local time.
An official cause of death has yet to be determined. America's ABC News reports authorities are investigating "whether she fell and, if so, whether the fall contributed to her death".
"Our mother was an incredible woman: a force in business, a world-class athlete, a radiant beauty, and caring mother and friend," a statement from the Trump family said.
"Ivana Trump was a survivor. She fled from communism and embraced this country. She taught her children about grit and toughness, compassion and determination.
"She will be dearly missed by her mother, her three children and ten grandchildren."
Donald Trump his own statement on social media calling Ivana "a wonderful, beautiful and amazing woman who led a great and inspirational life".
"Her pride and joy were here three children Donald Jr, Ivanka, and Eric. She was so proud of them, as we were all so proud of her," he said.
A source close to Ivanka told The New York Post she was "in shock" over her mother's death, as the pair were "super close".
Speaking briefly to reporters outside Ivana's home, Eric said it was "a very sad day".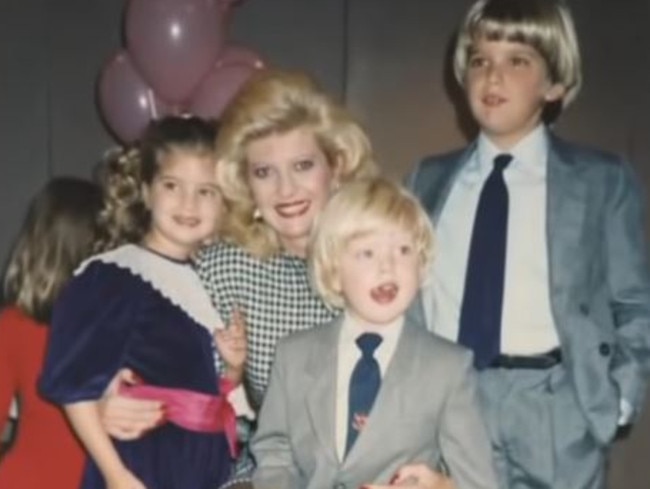 Ivana Trump with her children. Picture: ABC News America
Ivana's quiet final months
According to The Post's source, Ivana's health had "been in decline" in recent years. And her final months were relatively low key. She was last photographed in New York on June 22, being helped to an appointment at a hair salon by an aide.
However she remained an active and loved member of her local community.
The US Sun reports that she had seemed "tired" and only ordered a small amount of food at her favourite restaurant the day before her death.
READ MORE VIA NEWS.COM.AU
MOST POPULAR IN NEW ZEALAND