PHOTO: Chinese property market collapses
Evergrande is just the beginning for China which is in the midst of a financial crisis. The impact on Aussies could be catastrophic.
There is no one way that a property bubble deflates. Some do due to policy changes. Other booms collapse under their own weight as a pause triggers price falls and collapsing sentiment. Others can be choked off by an external shock and tightening credit.
Now, we can add another path to property bubble deflation. The Chinese property bubble is headed into a great deflation owing to a collapse on its supply side. That is, Chinese property developers are in so much trouble that they are threatening to take down the entire $64 trillion market.
Extreme leverage
Chinese property developers are not like others of the same species. For many years, they have operated on extreme leverage that would long ago have blown them up anywhere else.
Typically, property developers operate on a leverage ratio of around 20 per cent (enterprise value to debt). In China, that average is much higher, with many of the largest operating at 80 per cent and higher.
This leaves them very vulnerable to debt deflation if any kind of shock comes to bear upon the sector, and that is exactly what has happened.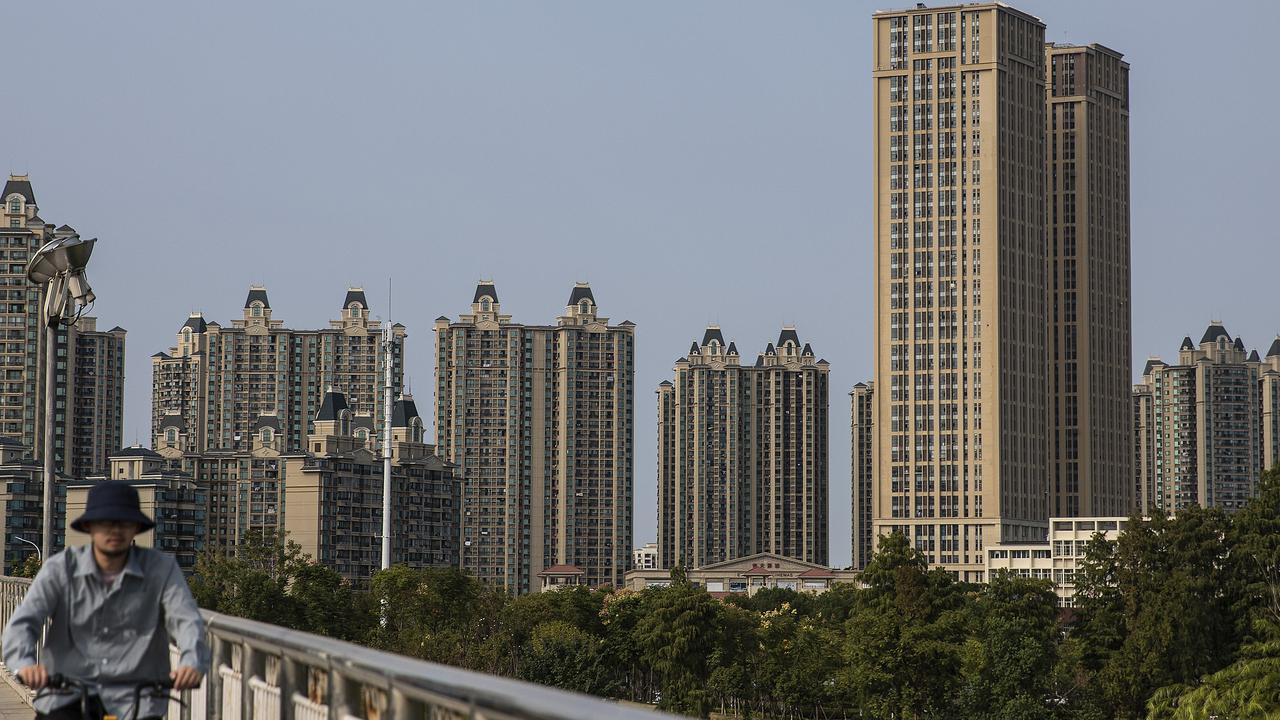 A resident cycles through the Evergrande city in Wuhan, China. Evergrande is facing a liquidity with debts of almost $300 billion. Picture: Getty Images.
For many years, Chinese policymakers have allowed this extreme leverage because they knew that China needed a lot of new houses for the national urbanisation program. But that day is now passed and Beijing has instead installed what is called the "three red lines" policy to force property developer leverage to fall.
Evergrande was only the worst and first of these. A long queue of other developers are now lining up to join it in bankruptcy, whatever form that will take.
READ MORE VIA NEWS.COM.AU
MOST POPULAR