PHOTO: 23-year-old Jack Tanasi
A Melbourne uni dropout has managed to make seven figures in a little over a year thanks to the "crazy" desire for comfy clothes that overcame Australians while in lockdown.
Jack Tanasi, 23, launched Frenchie Wear in June 2020 and since then the company has made a whopping $1.9 million in revenue.
When Australia was caught in the throes of a nationwide lockdown in March last year as a result of the coronavirus pandemic, the Melburnian, then aged 21, realised now was the chance to start his own product.
He created a 'Frenchie' – a mixture between a dressing gown and a hoodie – named after the trendy French bulldog.
Mr Tanasi knew he was onto something when his Frenchie hoodies were an instant hit, making $69,000 in revenue in the first month.
"I was blown away," he told news.com.au. "Money just poured back in."
In what is a testament to the desire of locked down Aussies to pamper themselves, Frenchie Wear's best ever month was in July 2021 – when Sydney was stuck in its eventual 106-day lockdown and while Melbourne was experiencing its fifth snap lockdown.
The loungewear company made $387,000 in revenue in the space of just 31 days.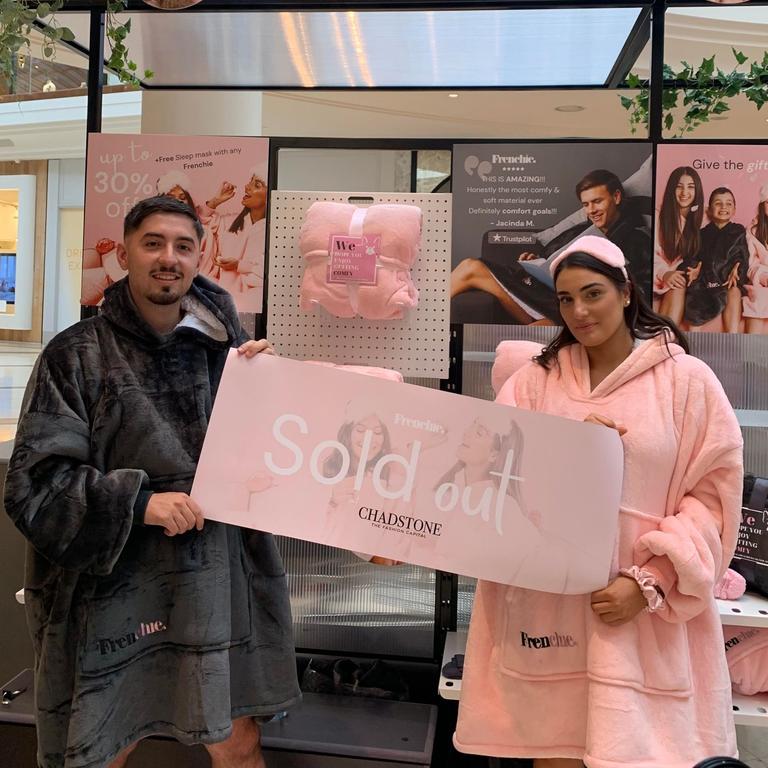 Mr Tanasi and his girlfriend at a stall selling Frenchie Wear hoodies.
READ MORE VIA NEWS.COM.AU
MOST POPULAR