PHOTO: Chinese property market
It's a huge risk to the Australian economy going into 2022 and this financial disaster shows no sign of stopping.
As we head toward the conclusion of a challenging 2021, the Australian economy is radically different to how it was when we entered the pandemic.
Key industries such as tourism and education have been supplanted by even greater levels of resources exports, leaving Australia more reliant than ever on China.
In recent weeks Treasurer Josh Frydenberg warned that the Chinese property market poses a risk to the global economy and that he is watching the sector closely.
With the property construction sector and associated industries accounting for roughly 30 per cent of all economic activity in China, the Treasurer is right to be concerned.
The Evergrande factor
Over the past few months the mega Chinese property developer Evergrande has become a household name for many, as its woes started alarm bells ringing for markets and governments around the globe.
To put Evergrande's immense size into perspective, if the developers estimated on and off balance sheet obligations are all counted, it is a greater amount than all Australian federal government debt outstanding prior to the pandemic.
In early December, Evergrande formally defaulted on its debts and began what promises to be an extremely protracted restructuring process.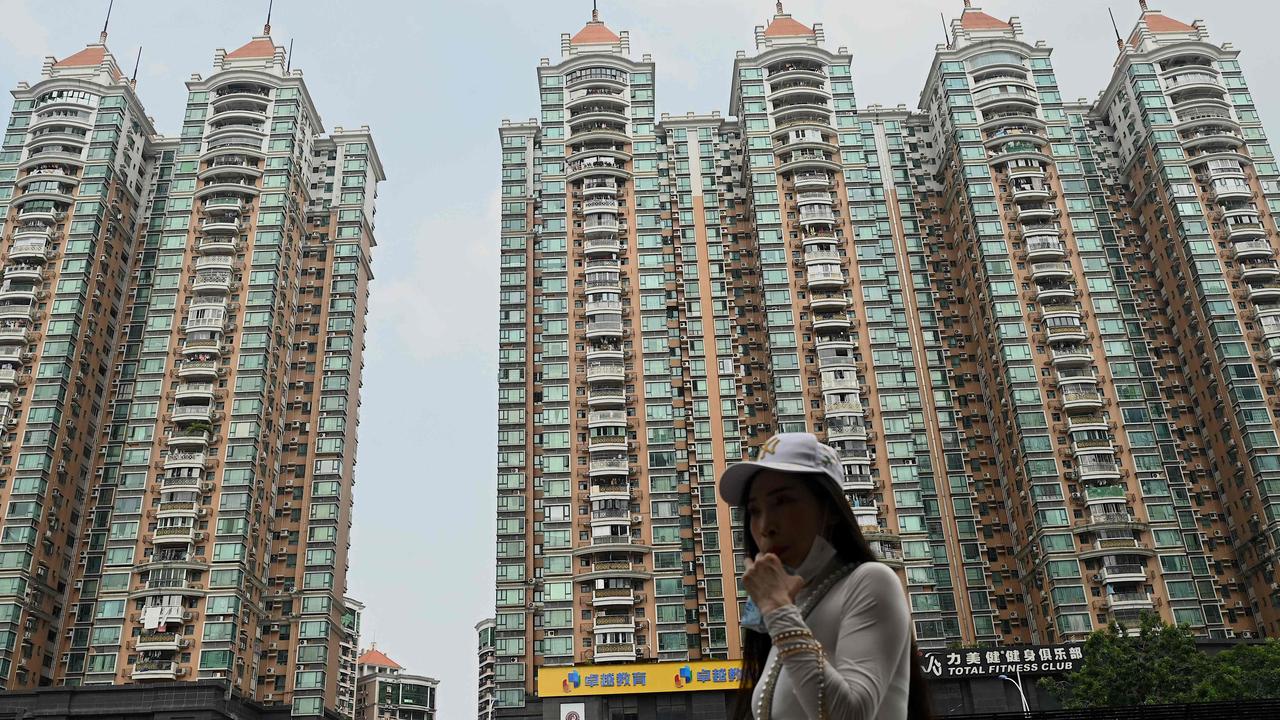 Debt-crippled Chinese property giant Evergrande defaulted in December. Picture: Noel Celis / AFP.
While Evergrande's concrete and publicly known liabilities are immense, coming in at more than $US300 billion, the greatest threats arguably stem from what is going on behind the scenes.
READ MORE VIA NEWS.COM.AU
MOST POPULAR