PHOTO: Sarah Ibrahim's fixed interest rate ends in January and she fears she could be paying about $20,000 a year more on her mortgage.(ABC News: John Gunn)
Sarah Ibrahim is worried about what will happen when her fixed rate ends in January.
Ms Ibrahim and her partner took on a home loan of more than $1.5 million in Sydney, with a deposit of 10 per cent.
They are among almost 40 per cent of Australians with mortgages who have locked in ultra-low fixed rates and will roll off them as soon as next year, and potentially face a world of financial pain.
"We fixed the majority of our mortgage for two years, and we assumed that in the next few years, they wouldn't really go up much," Ms Ibrahim told ABC News.
She and her husband had been saving for a deposit for years and finally broke into the Sydney property market at the end of 2019.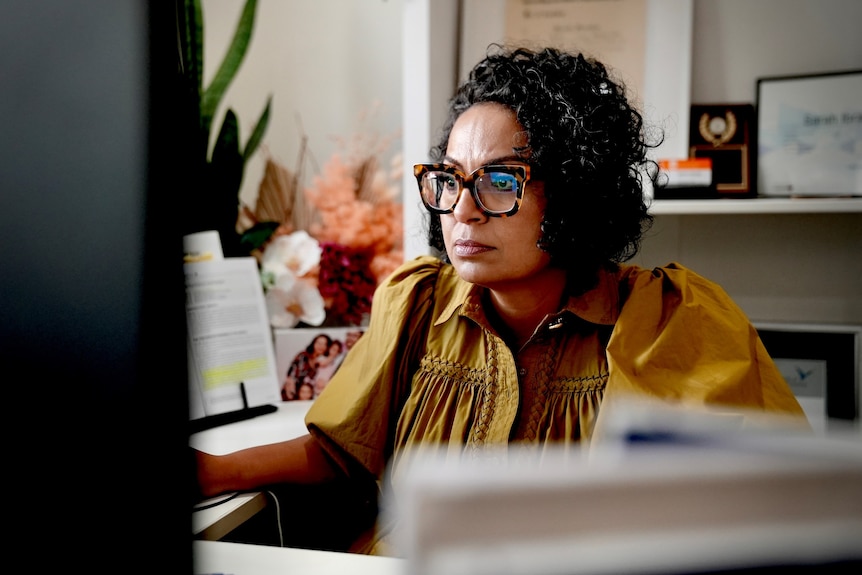 The couple initially had borrowed with a variable rate, but last year shifted to a part variable rate of 2.75 per cent and part fixed rate of 2.15 per cent to have certainty on ongoing repayments.
Ms Ibrahim says she relied on repeated statements from the Reserve Bank that interest rates would not go up until 2024.
But now the RBA has stated that the cash rate will lift to 2.5 per cent and possibly more, until it can get inflation down within its target band of 2 to 3 per cent.
For Ms Ibrahim and her family that means a rise of almost $20,000 a year on their mortgage repayments.
"That has been really anxiety-inducing — to think that interest rates will go up by that much and that we would have to try to weather such a large increase at a time when there [are] obviously other upward pressures in relation to the cost of living," Ms Ibrahim said.
For many Australians that stress has already started, with financial counsellors reporting an uptick in banks trying to repossess people's homes because they've been missing mortgage repayments.
And economists fear that coupled with higher costs of living, and possible unemployment down the track, the financial system could be at risk.
Some banks are hitting borrowers with eviction notices
Since moratoriums on mortgage repayments – which were introduced during the pandemic to account for the fact that people had lost or been stood down from their jobs and were not generating enough income – have been lifted, more Australians have been falling behind on their repayments.
Stephanie Tonkin, director of mortgage stress at Westjustice, says in the past two months alone the organisation has seen 60 clients and about half of them have been hit with eviction notices.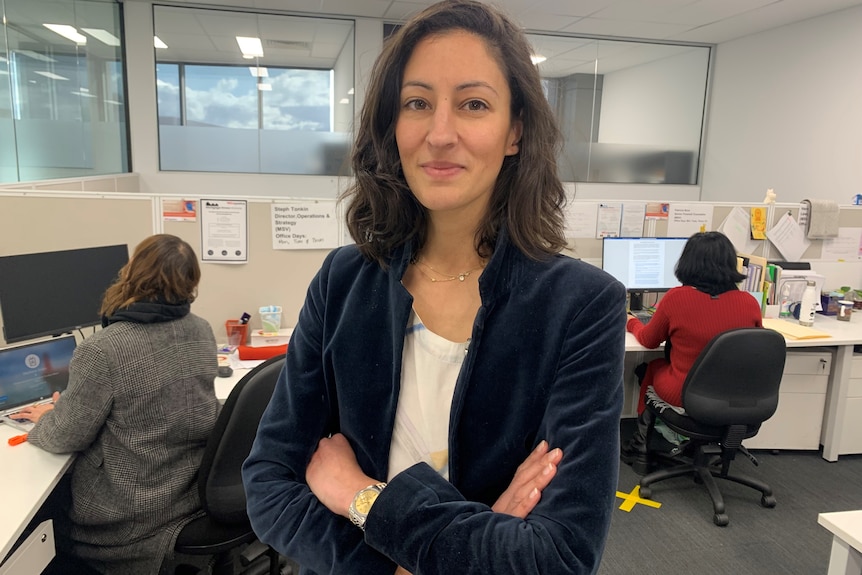 She says they are now trying to negotiate with their lenders for those clients to not lose their homes.
"We're already seeing banks ramping up their action to enforce mortgage debts and repossess homes already against the background of relatively low interest rates, but with rising cost of living, we're calling on the banks to take a more compassionate approach."
Ms Tonkin notes that many of her clients are still getting back on their feet post COVID.
She wants banks to use evictions "as a last resort" and be understanding of "some of the underlying emotional drivers of mortgage stress, be it family violence, gambling, mental ill health".
READ MORE VIA ABC