PHOTO: NSW Fair Trading 
NSW Fair Trading has fined 238 real estate agents a total of $523,600 over nearly five years for deliberately understating the value of a property to lure buyers.
However, opinion is divided on whether underquoting laws introduced in 2016 have helped reduce the practice, which prospective buyers often suspect but can rarely prove.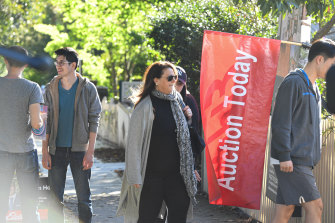 A spokesman for Fair Trading said the department received 109 complaints about underquoting up to November 23 this year and 144 in 2019, which he said indicated the underquoting laws introduced in 2016 were working. However, the number of complaints was still higher than 2014 before the laws were updated.
Complaints about underquoting topped 266 in 2016, up from 84 in 2014. The Fair Trading Commissioner at the time said the spike in complaints was because of increased consumer awareness that the practice was illegal.
Underquoting can mean prospective buyers waste time and money on building and pest reports and solicitors' fees investigating a property that was never in their price range.
One Sydney house hunter, who has been looking seriously for six months, said his experience was that underquoting was "endemic".
"Just get their price and add on a minimum of $300,000," he said. "Either they are incompetent or they know what they're doing – take your pick!"
In another case a property in Newtown was advertised for auction with a price guide of $1.7 million, then withdrawn from auction and put up for sale with an asking price of $1.9 million.
However, whether this would be underquoting depends on what was written in the agency agreement – which Fair Trading has the power to inspect – or if the vendors' instructions had changed.
The NSW legislation states that real estate agents must give the vendors a written price estimate in the agency agreement and when the property is advertised for auction they must use that number as the basis for the price guide given to prospective purchasers.
READ MORE VIA SMH
MOST POPULAR