PHOTO: Adam Wilcox was one day set to inherit the farm from his parents and continue their work. Picture: A Current Affair/Channel 9
A hardworking Australian farming family has been left devastated by a decision to run a road straight through their home, despite being surrounded by acres of vacant land.
Marian and Peter Wilcox have supplied Sydney with vegetables from their 15 acre property in North Richmond for more than 22 years.
But, despite all of their handwork, the family has been told their beloved land will be turned into a road to provide access to a new bridge.
The Wilcox family could be forced out of their home by December, following a notice from the NSW government, Hawkesbury Council and a developer that their property would be forcibly acquired as part of the Redbank Communities project.
Speaking to Nine's A Current Affair, Ms Wilcox said they were completely blindsided by the decision.
"This is our home. We has no idea this was coming," she said.
Marian Wilcox said she first found out about the plan to put a road through her home while at a community meeting. Picture: A Current Affair/Channel 9
Ms Wilcox revealed she first found out about the plan to knock down her home and turn it into a road while at a community meeting with other locals.
"I found out at a community meeting in front of a whole lot of other people," she said.
"They just put a picture of our property up on the screen and said this is where the road is going to run and that is how I found out. It was very heartless."
A major part of the Redbank North Richmond project, which is being headed up by developer Redbank Communities, is the construction of a $23.8 million bridge.
A road is needed to connect to the new crossing, but Ms Wilcox has claimed the original plans did not include her family's property.
"It has been purposefully directed to go through our house. Our property was not going to be touched at all," she claimed.
"What we have here, it just doesn't matter to them. Our family does not matter to them, our family home does not matter."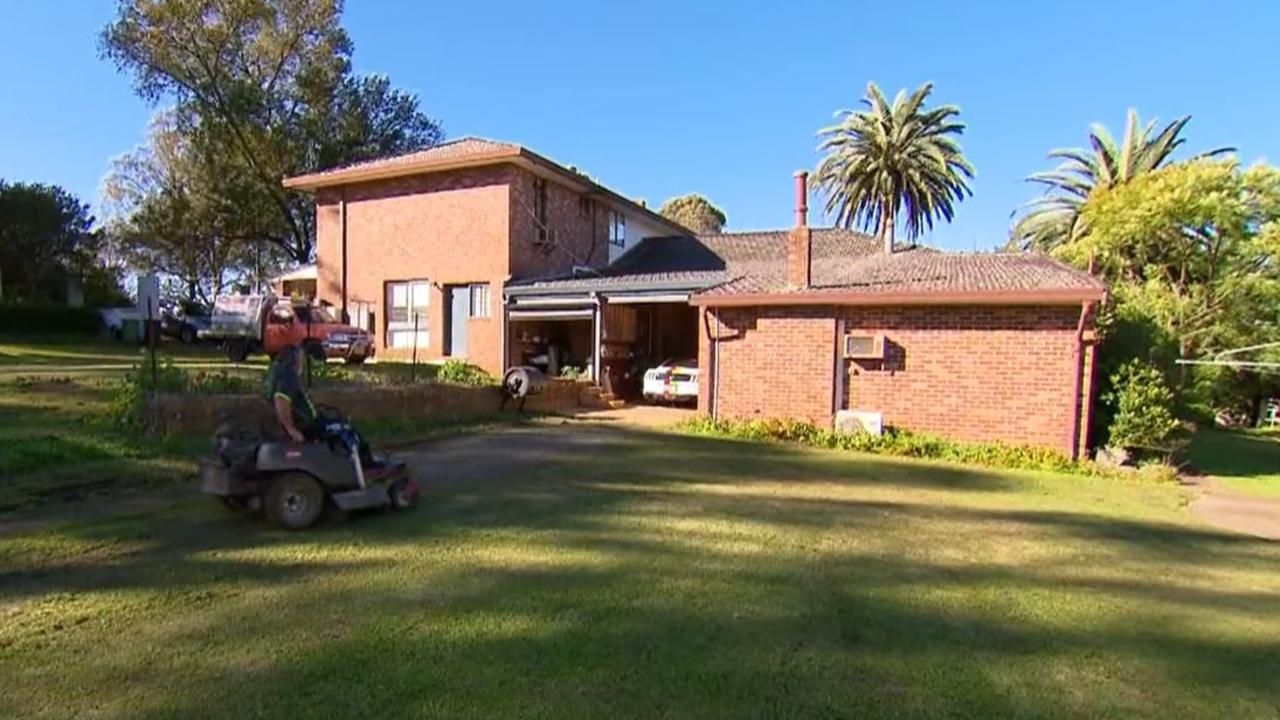 The proposed road would go straight through the farm and the Wilcox family home. Picture: A Current Affair/Channel 9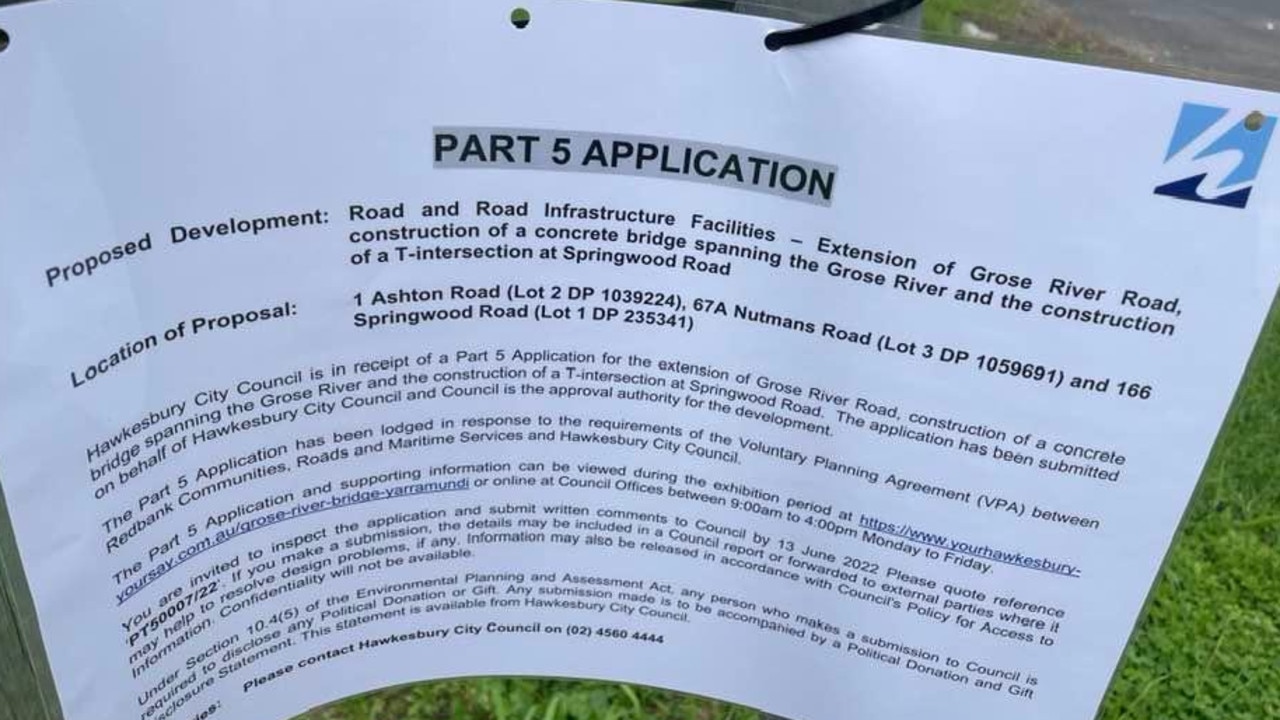 The development proposal was stuck to a poll outside the farm. Picture: Marian Wilcox/Facebook
Documents obtained by the Wilcox family through freedom of information indicated the road was originally meant to go through the property next door.
The property in question is owned by horse breeder and local real estate mogul, John Starr.
A Current Affair claimed the paper trail found evidence that the planned road must instead "avoid the private land housing the horse stud".
"The road (has to be) designed to avoid the Starr property," the documents reportedly noted.
The corridor was also reportedly changed from 31 to 21 metres in order for there to be "minimal impact on the Starr property".
There is no suggestion that Mr Starr had anything to do with the changes, though the Wilcox family are still searching for answers.
The son of Mr and Ms Wilcox, Adam, has been particularly devastated by the decision, having planned the future of his young family around the property.
The 32-year-old told the program that farming is "all I know".
"There's vacant land there. Why would you take someone's house?" an emotional Mr Wilcox pointed out.
"There's vacant land there. Put(ting) it straight through someone's house, it just doesn't make sense.
"I don't know how much stress they have put on me and my parents. Just for what? Nothing."
The family have vowed to "fight to the end" to save their beloved home.
READ MORE VIA NEWS.COM.AU