PHOTO: Australian homebuyers are desperate
Families desperate to buy before house prices rise even further have resorted to knocking on doors in locked-down Melbourne to circumvent the state's ban on inspections.
This is according to the country's biggest real estate agency, Ray White, who noted the trend as two out of five auctions in Melbourne were withdrawn over the past week by nervous vendors, exacerbating already low listings levels, fuelled by previous lockdowns.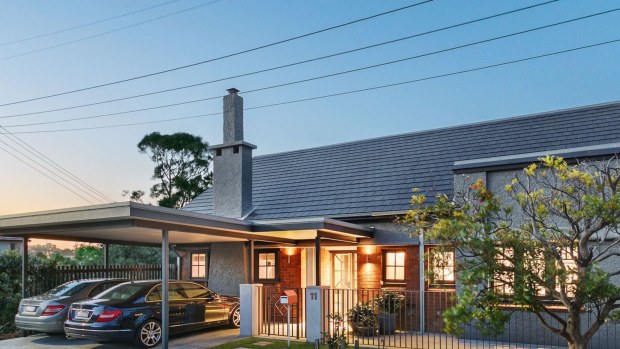 CoreLogic figures show auction clearance rates rose to 72.3 per cent this week on a preliminary basis as 1591 homes were taken to auction across the combined capital cities, up from 1423 over the previous week.
Led by an 83.8 per cent clearance rate in Sydney, where 668 auctions were held (up from 607 the previous week), the national clearance rate was well up on the 67.3 per cent figure recorded last week.
In Melbourne, auction numbers were also higher, 510 versus 430 last week. However, of the 320 results collected so far, 42.5 per cent were withdrawn, CoreLogic said.
Ray White Victoria and Tasmania chief executive Stephen Dullens said "red-hot demand" from buyers and an extended ban on inspections in Melbourne (in contrast to Sydney where private one-on-one appointments are allowed) was starting to create unforeseen issues.
"With the lockdowns in Melbourne continuing to extend, we're seeing more and more customers becoming desperate with an urgent need to buy, sell or lease property," Mr Dullens said.
"Across the industry, concerningly, we are seeing more and more examples of customers taking matters into their own hands.
"We have many examples where prospective buyers have knocked on the door or written notes to sellers, pleading for access to their homes. This occurs after being advised by the sales agent that an inspection isn't possible."
Mr Dullens said this led to the risk of the creation of an unregulated environment.
READ MORE VIA AFR
MOST POPULAR