PHOTO: A modest group marched down Boundary Street in West End protesting the proposed development. (Supplied: Lila Finerty)
A West End community garden group brandished pitchforks, rakes and placards in a peaceful march through the inner Brisbane suburb to protest a development proposal that would encroach on the state-owned veggie patch and see the existing housing on the adjoining property demolished.
Key points:
Protesters of a West End development proposal say it threatens a community garden and affordable housing
Under the development proposal, eight three-bedroom boutique apartments would replace the existing units
The developer has consulted with the community and says it is disappointed the protest is based on a "misconception"
A modest crowd chanted as they marched down Boundary Street from Bunyapa Park on Saturday afternoon behind a banner that read: Compost the Rich.
One protester was even pushed in a wheelbarrow.
Kuripla Garden, located at 250 Boundary Street, Highgate Hill, was established by a community group called Growing Forward at the start of the pandemic as a way of managing food insecurity by providing free produce to those who needed it.
Alice Wicks is one of the community members involved in the garden and says protecting the garden is what is best for the community.
Wicks has been actively involved in opposing the development.
"So far that's been putting in submissions to oppose it and also having rallies and trying to get mass support around the garden to save it," they said.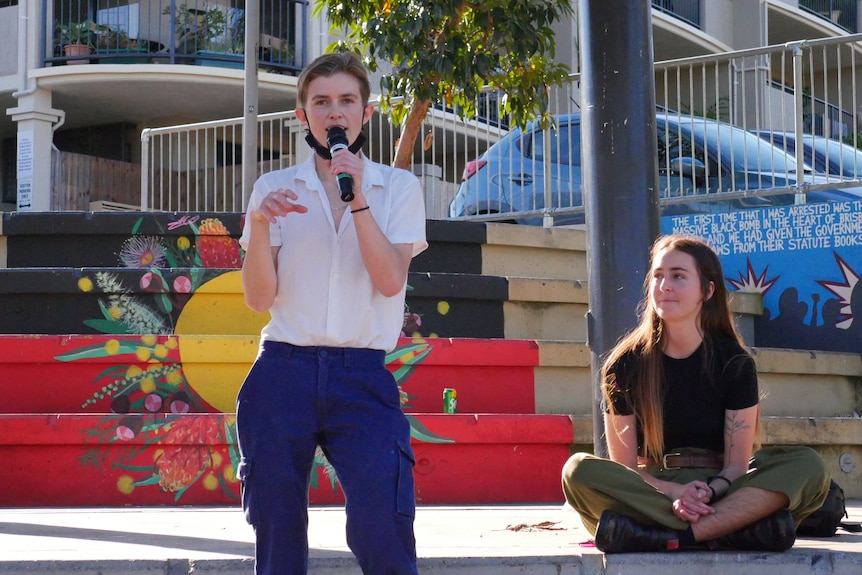 Wicks said the protest was about more than the garden and was part of an effort to resist "mass gentrification" in the suburb at a time where the cost of housing was rising.
READ MORE VIA ABC
MOST POPULAR