PHOTO: Beach boxes. Erinnna Giblin
Property hunters have a chance to snag some of the expensive real estate in Australia, but the catch is – they cannot ever live in it.
Beach boxes, the size of backyard sheds, fetch hundreds of thousands of dollars more than some apartments, making them elite-level real estate – on par with the dearest suburbs in the country – when measured by price per square metre.
On the most highly-sought stretches of sand, steps from the water, the boxes can command sensational sums of almost $1 million and yet are smaller than a two-car garage.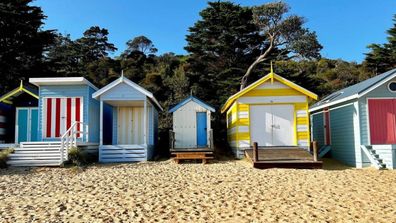 The boxes are classed by local councils as non-residential, meaning buyers are not allowed to reside in them, even the more swish ones that have electricity and running water.
Beach Box 58 in McCrae on Victoria's holiday playground of the Mornington Peninsula is for sale right now, with price hopes of $450,000 to $500,000.
With built-in day beds, space for a dining table and lots of storage, the beach box covers 36 square metres and has been treated to a crisp, neutral renovation, with stylish sky-blue doors, under the shade of ti-trees.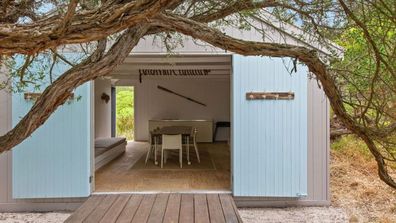 It is smaller than what many banks would loan for, were it a residential property (banks are cautious of financing homes under 50 square metres) but it presents as having the creature comforts of a chic apartment.
If it achieves the top end of its price guide, the box – on the books of Samuel Dalziel from Warlimont and Nutt – will have cost a buyer $13,888 per square metre.
Only a very small handful of suburbs around Australia, including the deepest inner-city postcodes of Sydney and Melbourne, where properties have postcard views or rich heritage, can command more (including Milsons Point, Lavender Bay and Albert Park).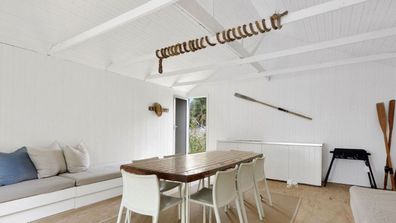 In neighbouring Mornington, Beach Box 85 is also on the market, asking $185,000 to $200,000. It presents as more of a storage opportunity for beach-going families – a handy place to store umbrellas, deck chairs, buckets and spades and bodyboards.
Marshall White agent Stephen Baster is taking care of the listing.
Scarcity factor helps to keep beach box prices buoyant. There are about 2000 boatsheds and boxes in Victoria, and most are dotted around Port Phillip Bay.
READ MORE VIA NINE/DOMAIN
MOST POPULAR IN NEW ZEALAND