PHOTO: A property nicknamed the "Crack House" has sold for a price that left locals stunned but it was also a sad day for a small community.
A run down cottage in Tasmania, which is nicknamed 'The Crack House', sold for a whopping $1.3 million stunning locals in the small town.
The property, which was built in 1900, set a record for the town of Derby but was sold under bittersweet circumstances.
Real estate agent Justin Wiggins from Knight Frank said they "don't normally do auctions" in Derby but they didn't know what it was worth.
"I had hundreds of interested parties, lots of emails and phone calls and it was probably the most looked at property in my career in 16 years of real estate," he told news.com.au.
Derby is well known internationally for its mountain biking trails.
The home was owned by Jeffrey Hayes, who purchased the house in 2018 and transformed it into a makeshift bar which he nicknamed The Crack House, a name which has stuck ever since.
He recognised a need for more bars and restaurants in Derby, especially for events like the Enduro World Series mountain biking race which was last held in 2019.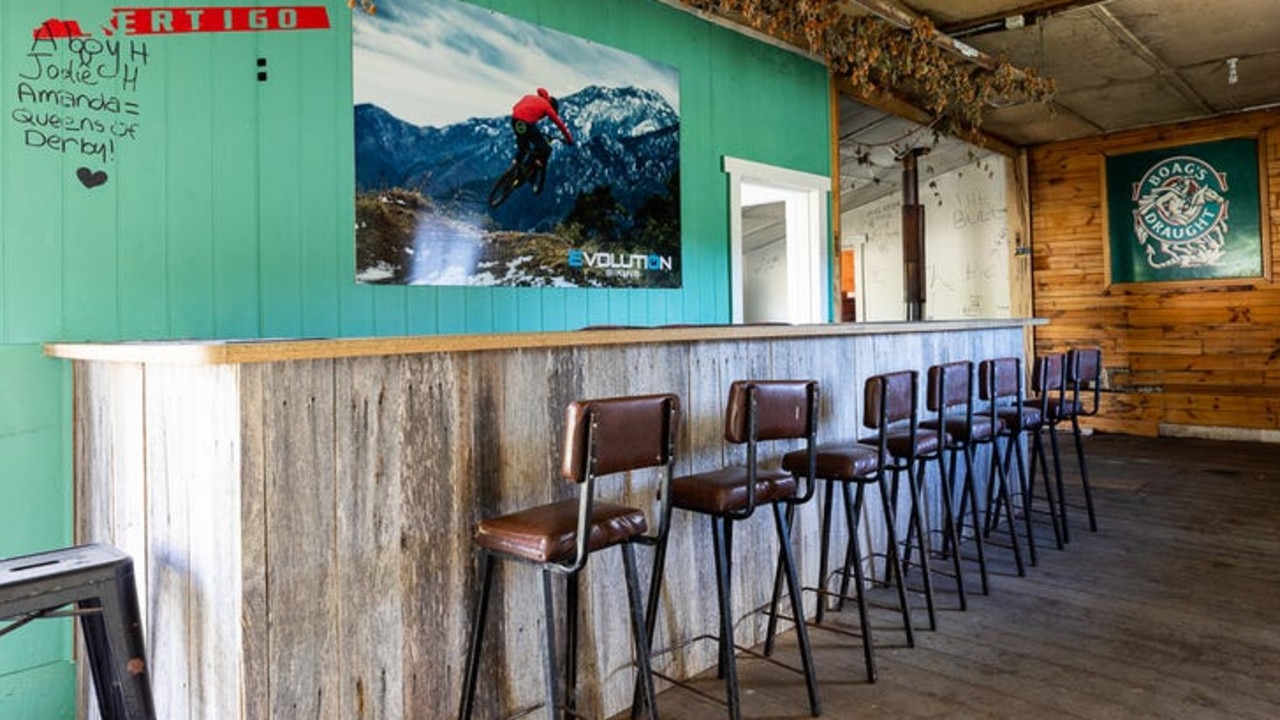 The Crack House's bar. Picture: Knight Frank
It saw a number of famous riders grace the property for "legendary parties" and also spawned a range of hoodies, T-shirts and caps that are all over town now.
Virginia Valentino, a Derby resident who went to school with Jeffrey's dad and who owns accommodation business Cascade Cottage, said the house's nickname was "just a bit of fun".
READ MORE VIA NEWS.COM.AU
MOST POPULAR